Welcome to the Sussex horticultural events contact and information web site
The idea of this web site is to encourage contact and information sharing between horticultural interest groups. You can email me here and I will post pictures of shows or outings. Events can be advertised for example plant sales or outings if there are unfilled places available on buses for outings. Suggestions for good gardens to visit for people with disabilities or just wonderful places to visit. We can use this facility for a multitude of useful information. All can be posted here and linked to our sister page on facebook called  Sussex Horticultural Events and Outings
Gardening for the Mind
Gardening for the Mind
Wednesday June 6th 10am-1pm at Churchside, St John's Road, Crowborough TN6 1XW
A unique workshop blending the wellbeing benefits of Mindfulness and Gardening
¨ Learn how to cultivate the seeds of self-care
¨ Nourish your mind in nature
¨ Create and take home a potted planter
All welcome; any level of knowledge or none. Give you mind a break in a lovely garden location.
£25 per person including refreshments and plants. Booking essential
Contact Alison Marsden on 07803 045327 or alison.marsden@gardeningbydsign.co.uk to book or find more
Hospice in the Weald open gardens - Stroods, Heron's Gill
Stroods – Thursday 7th June
Time: 1pm – 5pm
Location: Heron's Ghyll, Crowborough, East Sussex, TN22 4DB
Website: www.opengardens.org.uk
Explore some of Kent and East Sussex's loveliest gardens as part of this fundraising scheme run by Hospice in the Weald.
We are delighted to announce that Stroods will be joining this year's Open Gardens scheme in their very first opening to the public.
Situated in Heron's Ghyll, Stroods is a peaceful and large garden in a beautiful setting on a hill with lovely views. During the last five years, and still a work in progress, the gardens have been completely replanted with a focus particularly on those that are good for bees, butterflies and birds. There is a variety of roses, salvias, peonies and wild flowers to enjoy. The kitchen garden is filled with a broad selection of vegetables and flowers.
Families are welcome and refreshments are available.
Tickets are £10 and can be purchased in advance here: http://www.hospiceintheweald.org.uk/fundraise/open-gardens-and-travel-club/stroods
Rotherfield Open gardens
Sunday 24th. June from 11.00am to 5.30pm
Tickets £6 (children free)
Tickets (& a map with a short description of the 14 gardens) are available from the Village Hall in North Street together with refreshments scones, cakes, sandwiches etc. 
Tickets  are also available from Rother Cottage, Station Road.


If you would like further information please don't hesitate to e-mail or call me on
01892
www.facebook.com RotherfieldVillageHall
Outing to Beth Chatto's garden in Essex
There are spaces on the Beth Chatto garden outing on the 21st June with Crowborough Horticultural Society.
www.crowboroughhorticulturalsociety.org.uk


It is £31 each.


Please  email Margaret Stebbing the trip organiser on margretstebbing@btinternet.com if you are interested. 
http://www.bethchatto.co.uk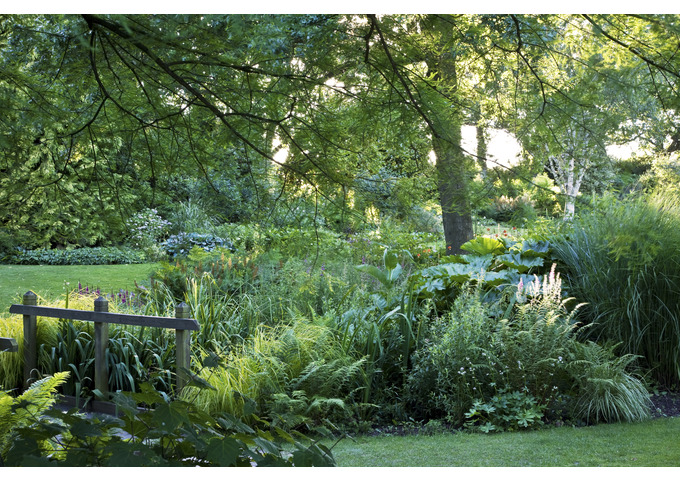 Hospice in the Weald open gardens Bellemarie, Crowborough
Bellemarie – Saturday 23rd June
Time: 12pm – 5pm
Location: 16 Fermor Way, Crowborough, East Sussex, TN6 3BD
Website: www.opengardens.org.uk
Explore some of Kent and East Sussex's loveliest gardens as part of this fundraising scheme run by Hospice in the Weald.
Allison's "secret" garden is full of surprises and was designed to delight the eye with a variety of plants and colours. This includes a "Caribbean" style veranda with beautiful hanging baskets overlooking a pergola with a pitched roof on a large deck area. There are further surprises for those who venture into her "secret" garden. This garden has been creatively designed and planned to be enjoyed by others, definitely not one to be missed!
Tickets can be purchased on the day for £5 and this includes tea and cake.
Southover Grange, Lewes
Lewes' best kept secret
A lovely secluded secret garden in Lewes and free to visit. Four acres of walled garden and some lovely ancient trees in the park. There is also a little cafe on site open at busier times and a superb craft and gallery shop. This garden is open until dusk every day. On street parking nearby.
Wheelchair friendly and there are toilets in the garden as well.
More information and some history in website below
http://sussexliving.com/secret-garden-southover/
Links to other Horticultural interest groups and websites
We have a list of local horticultural interest groups that have expressed an interest in joining this venture and it is open to anyone to join. Please email on the contacts page or direct to my personal email. 
This venture is overseen and encouraged by www.nutleyhorticulturalsociety.org.uk
Hospice in the Weald
http://www.hospiceintheweald.org.uk
http://www.opengardens.org.uk
Horticultural events uk wide diary for 2018
www.gardenhive.com 
A comprehensive list of events taking place across Britain, including plant fairs, markets and flower shows. 
All dates and times are to the best of our knowledge correct at the time of compiling this calendar of garden events. 
A gardenhive of knowledge, links, photographs, events, quizzes, and gardens to visit. How to, step by step articles,hints, tips, propagation and growing techniques and book reviews.
Framfield and Blackboys Horticultural Society
Wednesday 11th April 2018
Selwyn Wood – your local Nature Reserve Trevor Hince manages a team of volunteers who look after Selwyn Wood. The wood is a mix of sweet chestnut, hazel and a new oak plantation with 3 streams running through it. Trevor will show us the animals and plants that live in the wood and the work that he leads to manage and enhance it. Enjoy a glass of wine on arrival and coffee later in the evening. Blackboys Village Hall 7.30pm Free to members, £3.00 to non members.
www.fabhortsoc.org.uk
Outing to Anglesey Abbey, Cambridgeshire
www.hardy-plant.org.uk/sussex
An outing arranged by The Hardy Plant Society, Sussex in February 2018 to admire the extensive collection of snow drops in the gardens. The house was also open and was free to enter with the ticket. 
Free entry to RHS and national Trust members. This is wheelchair friendly and has an large cafe and shop area at the entrance.